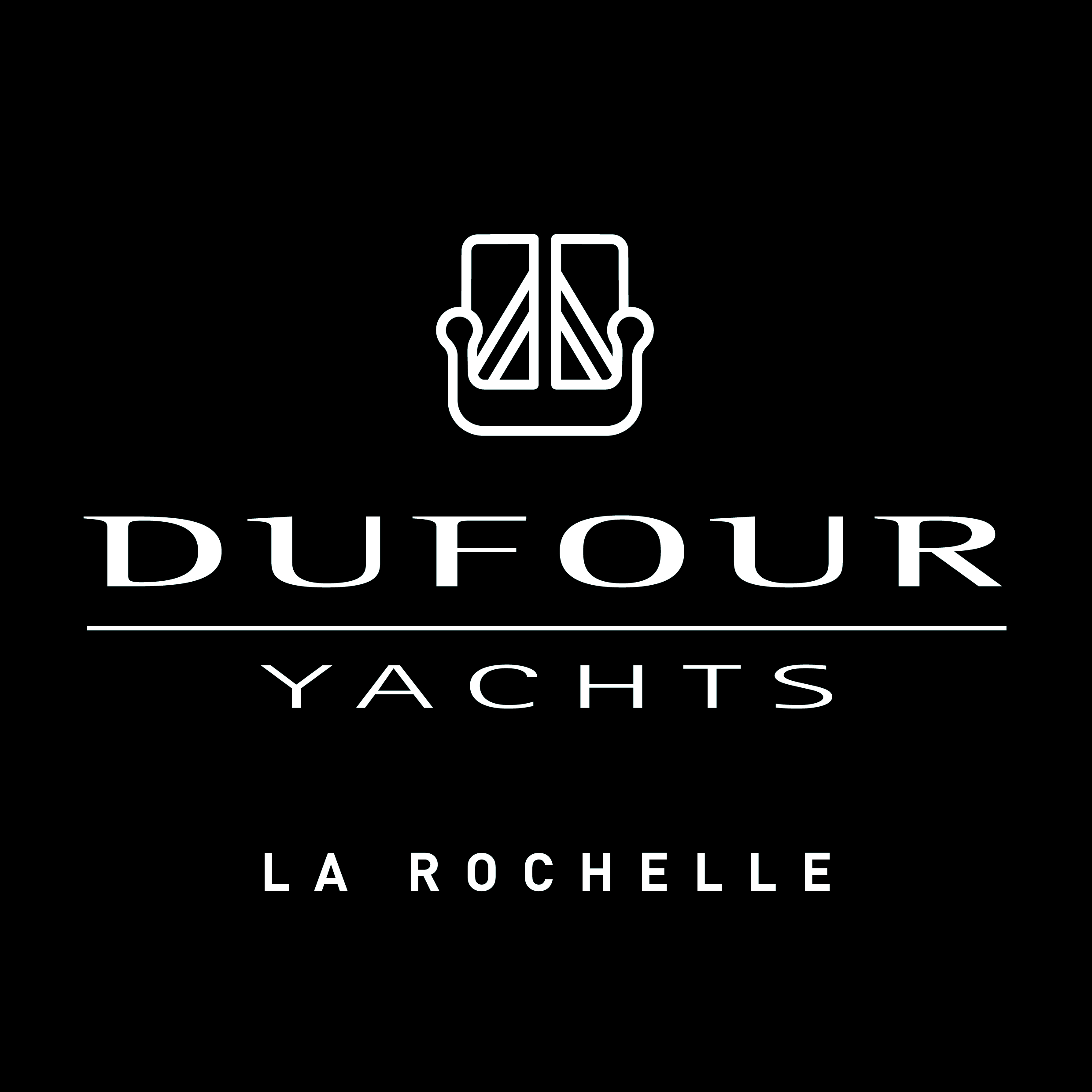 50 ans de passion, l'ultime plaisir de naviguer
En 1964, Michel Dufour, ingénieur rochelais passionné de voile, se lance dans la création de son propre chantier naval. Il doit alors sa réussite à sa double intuition: la voile allait passer à l'ère moderne grâce à l'apport de nouvelles technologies et de matériaux novateurs; dans le même temps, le monde du nautisme resterait l'incarnation d'un esprit pionnier et aventureux, poussant à son summum le plaisir de naviguer.
Basé à La Rochelle, Dufour Yachts est l'un des seuls chantiers français à ne construire que des voiliers. Laissez vous séduire par le style Dufour Yachts qui continue d'innover et de bousculer les conventions de la voile pour offrir en mer un plaisir inégalé !
Anciennement nommée "Grand Large" & "Performance", les deux gammes signée Dufour Yachts sont désormais réunies pour allier à la fois confort et performance.
Les caractéristiques principales des voiliers Dufour Yachts sont :
Qualité et Confort : Recherche du détail et richesse des matériaux, intérieurs en bois massifs : moabi, wengé.
Luminosité optimale : Pour une vie à bord des plus confortables.
Matériaux innovants : Modernes et résistants tel que le « Corian » utilisé pour les cuisines et salles d'eau.

Design et Performance : Design unique et novateur, lignes de pont élancées et harmonieuses, carènes à l'élégance et aux performances unanimement reconnues, aménagements intérieurs modernes et spacieux, attention toute particulière portée aux détails et aux finitions.
Innovation et Technicité : Lignes de carènes développées selon les dernières technologies, pont clair et dégagé pour une parfaite circulation de l'équipage, cadènes centrées pour un meilleur réglage du génois et une circulation optimale, winches à portée du barreur, tambour d'enrouleur intégré sous le pont.
ARIES AMS MARINE, concessionnaire Dufour Yachts , Port Chantereyne 50100 Cherbourg, Normandie

50 Years of passion: the ultimate pleasure of sailing
In 1964 Michel Dufour, an engineer from La Rochelle and passionate about sailing, launched his creation of a naval workshop which had to succeed. The first boat came about thanks to new design techniques and developments in innovative composite materials. At the same time, the rest of the sailing world were maintaining the pioneering spirit of the adventurer, Dufour was pushing for the simple pleasure of sailing.
Based in La Rochelle, Dufour Yachts, are one of only a few french yacht builders. If you like the style of Dufour Yachts, which continue to innovate and shake up the conventions, they offer you an unrivalled pleasure on the sea.
Formerly named "grand large" and "performance" the two individual styles merged to become focused on comfort and performance in one design.
The principal characteristics of DUFOUR Sailing Yachts are:
Quality and comfort: Researching in detail, the highest quality woods such as Moabi and wenge
Optimal Lighting: Maximizing natural sunlight for the most comfortable life aboard
Innovative materials: Modern and resilient such as 'Corian' for use in kitchens and bathrooms
Design and Performance: Unique and innovative, the deck lines are slender and balanced, hulls that are elegant and high performing and unanimously recognized as such, the interior arrangements are modern and spacious with particular attention to detail and finishing.
Innovation and Technology: the lines of the hulls have been developed using the latest technologies for the perfect flow of the equipment, centralized lock points for better handling of the Genoa for optimal flow, winches within easy reach of the wheel and the furling drum integrated into the deck.
ARIES AMS MARINE, Concessionaire DUFOUR YACHTS, Port Chantereyne 50100 Cherbourg Normandie.