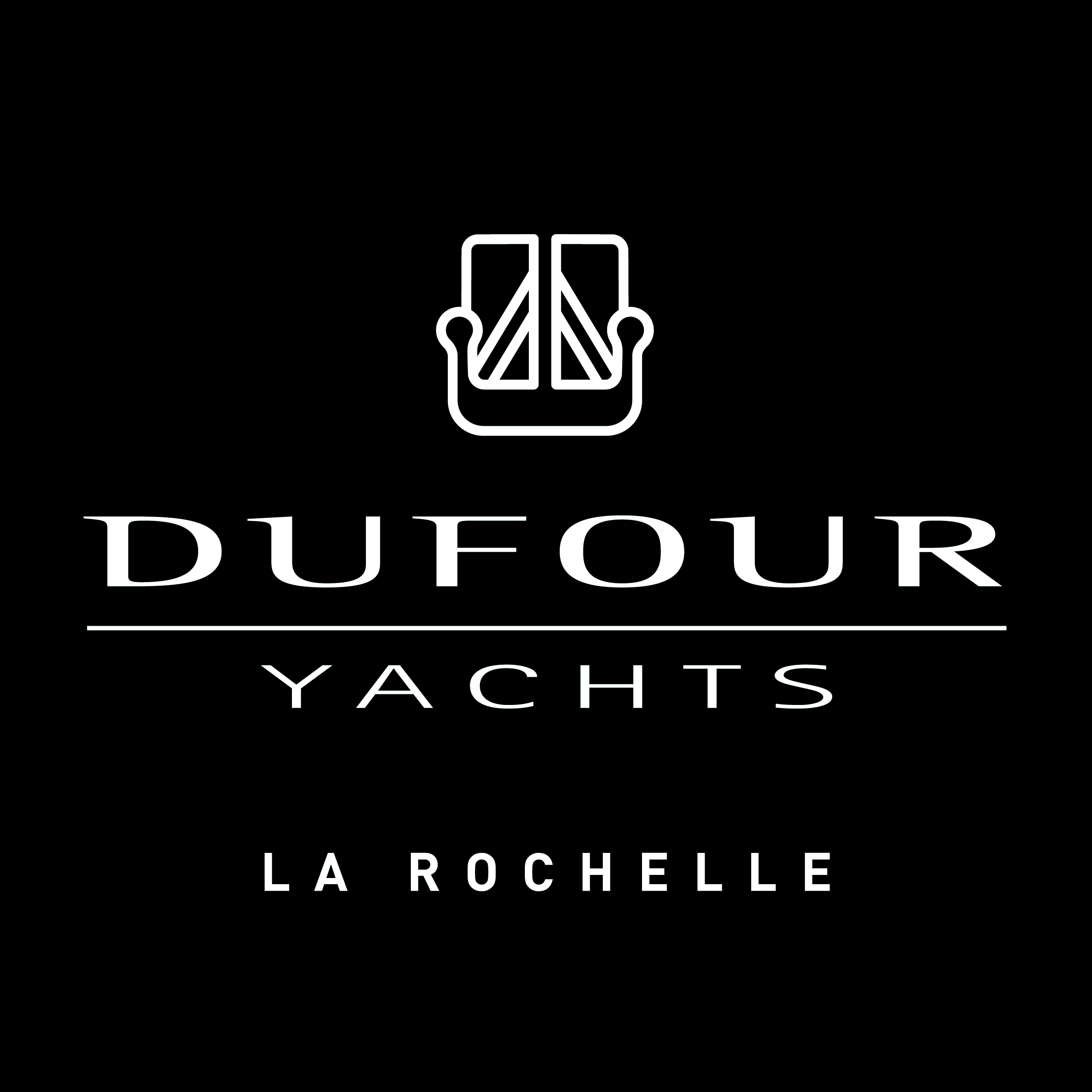 50 Years Of Passion: The Ultimate Pleasure Of Sailing
In 1964 Michel Dufour, an engineer from La Rochelle and passionate about sailing, launched his creation of a naval workshop which had to succeed. The first boat came about thanks to new design techniques and developments in innovative composite materials. At the same time, the rest of the sailing world were maintaining the pioneering spirit of the adventurer, Dufour was pushing for the simple pleasure of sailing.
Based in La Rochelle, Dufour Yachts, are one of only a few french yacht builders. If you like the style of Dufour Yachts, which continue to innovate and shake up the conventions, they offer you an unrivalled pleasure on the sea.
Formerly named "Grand large" and "Performance" the two individual styles merged to become focused on comfort and performance in one design.
The principal characteristics of DUFOUR Sailing Yachts are:
Quality and comfort: Researching in detail, the highest quality woods such as Moabi and wenge
Optimal Lighting: Maximizing natural sunlight for the most comfortable life aboard
Innovative materials: Modern and resilient such as 'Corian' for use in kitchens and bathrooms
Design and Performance: Unique and innovative, the deck lines are slender and balanced, hulls that are elegant and high performing and unanimously recognized as such, the interior arrangements are modern and spacious with particular attention to detail and finishing.
Innovation and Technology: the lines of the hulls have been developed using the latest technologies for the perfect flow of the equipment, centralized lock points for better handling of the Genoa for optimal flow, winches within easy reach of the wheel and the furling drum integrated into the deck.
ARIES AMS MARINE: Registered Agents for DUFOUR YACHTS, Port Chantereyne, 50100, Cherbourg Normandy

The Great Journey Has Begun with Aries AMS Marine

The history of Feeling began in 1912 when the shipyard Kirié, was founded by the family of the same name, taking shape in a small garage, rue de la Forêt in Les Sables d'Olonne.
In the beginning the workshop built small pleasure craft in wood. During the 1950's the production turned towards powerboats. During the 1960's, and passionate about competition, the son of the founder ran in a number of powerboat races, the "Six heures de Paris". At the end of the 60's, the business had grown and moved to the Château d'Olonne, close to Les Sables d'Olonne. It became one of the first boat builders to work with polyester resins and launched the first hobby fishing motorboat "Angel of the sea", and in a similar line but with a sail, the "Fifty".
At the start of the 1980's, Kirié launched a range of sailing boats. Fast, liveabord cruisers named "Feeling". In 1986, the Feeling 13,50m was the winner of the Route du Rhum for that category of boat. The Feeling 10,90m was voted "Boat of the year" in 1987.
The Feeling designers were already proposing a version with either a fixed or lifting keel.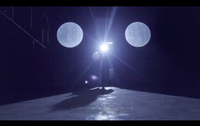 In 2000, Alliaura Marine took over Kirié and continued the dévelopment of this superb range that is Feeling. Moreover, in the same year, the Feeling 32 was voted "Sailing Yacht Of The Year" in a review by the french magazine "Voile Magazine" (Sailing Magazine). Since then, the range has not ceased to evolve and preserves the strength, the performance and the quality of finish, directly through their craftmanship.
Today, they are owned by Privilège Marine. The range of Feeling comprises of 6 versions, from 32 to 55 feet.
Aries AMS Marine, Agent for Feeling in Cherbourg, Normandy.

The Journey begins with ARIES AMS MARINE
When a boat is well built and prepared, delivery is guaranteed, there will be a very satisfied customer. We have the solution and are the support to Your SailingPlan !
As agents for ALUBAT since 1998, ARIES AMS MARINE is your Technical Reference Point in Normandy, the Channel and the North Sea.
Specialists in Integrated lifting keels, we accompany each year, many sailors in their purchase and maintenance of their OVNI.
In choosing ARIES AMS MARINE, its the choice of personalised service and support in the buying of your ALUBAT through the construction of your boat and into the quality of our after sales service.
Our Shipyard and our technical know-how allows us to offer all aspects of repair, modification and Servicing for Aluminium yachts.
ARIES AMS MARINE, Agent for ALUBAT in Cherbourg, Normandy.
FEELING 44
Prix :

à partir de

348 000.00 €
Lg. hors tout :
13,75 m
Lg. flottaison :
11,90 m
Largeur :
4,25 m
Tirant d'eau :
0,70 à 2,60 m
Grand voile :
41 m²
Génois :
53 m²
Moteur :
Volvo D2-55 de 55cv
Standard : Grand voile entièrement lattée / Génois sur enrouleur / Mât carbone et bôme en alliage léger anodisé /
Halebas de bôme rigide / Lazy bag / Lazy jacks

Standard: Fully battened mainsail / Furling genoa / Carbon mast and anodized light alloy boom /
  Rigid boom vang / Lazy bag / Lazy jacks
Standard : Moteur Volvo D2-55 55CV / Alternateur 115 A / Isolation phonique complète du compartiment moteur / Hélice tripale fixe
Option : Moteur Volvo D2-75 75CV / Moteur Yanmar 54 ou 75CV

Standard: Volvo D2-55 55HP engine / 115 A alternator / Complete soundproofing of the engine compartment / Fixed three-bladed propeller
Option: Volvo D2-75 75HP engine / Yanmar 54 or 75HP engine
Deux aménagements proposés en standard : 2 ou 3 cabines. Hauteur sous barrots : 2 m environ.
Menuiseries intérieures entièrement stratifiées à la coque, en érable satiné.

Two standard amenities: 2 or 3 cabins. Height under beams: approximately 2 m.
Interior joinery entirely laminated to the hull, in satin maple.
Standard : Pont latté teck / 2 winches de roof électriques / Barre à roue gainée cuir repliable / Assises et fond de cockpit lattés teck / Table de cockpit en teck / Guindeau électrique / Réchaud four inox 3 feux / Réfrigérateur 12V à tiroirs / WC électrique dans
cabine avant / Réservoir eaux noires / 3 batteries servitudes / 1 batterie moteur / Chargeur de batteries / Convertisseur 800 W /
Chauffe-eau capacité 40 litres / 2 pompes de cales électriques / Pompe d'évacuation de douche électrique


Standard: Teak slatted deck / 2 electric roof winches / Leather-wrapped folding wheel bar / Teak slatted seats and cockpit bottom / Teak cockpit table / Electric windlass / 3-burner stainless steel oven stove / 12V fridge with drawers / Electric toilet in
forward cabin / Black water tank / 3 service batteries / 1 engine battery / Battery charger / 800 W converter /
Water heater capacity 40 liters / 2 electric bilge pumps / Electric shower drain pump
Réservoir carburant : 200 L
Réservoir eau : 500 L

Fuel tank: 200 L
Water tank: 500 L
Coque d'une seule pièce. Peau extérieure en résine VINYLESTER pour une meilleure barrière contre l'osmose et une meilleure
résistance aux chocs. Structure intérieure en résine isophtalique.
Pont en stratifié polyester, surfaces horizontales en sandwich balsa.
Le pont est collé et vissé à la coque. Une reprise de stratification est faite de l'intérieur pour rigidifier cette liaison et en
assurer la parfaite étanchéité.

Fonds renforcés par des varangues en CP stratifiées à la coque reprenant les efforts du mât et des cadènes.
Toutes les cloisons sont stratifiées à la coque et au pont.
Ailerons polyester moulés intégrant la ligne d'arbre moteur.
Ferrures, visserie, boulonnerie en acier inoxydable au molybdène ou alliage léger anodisé.
Lest fonte intégré aux lignes de carène avec ailerons stabilisateurs (échouage sans béquilles).
Dérive profilée - relevage manuel sur le winch de roof électrique (2 bouts descente et relevage) 2 safrans suspendus en polyester
renforcés sur mèches inox.

One piece shell. Outer skin in VINYLESTER resin for a better barrier against osmosis and better
impact resistance. Interior structure in isophthalic resin.
Polyester laminate deck, horizontal balsa sandwich surfaces.
The deck is glued and screwed to the hull. A multi layered laminate bonding is applied from the inside to stiffen this connection and in
ensure perfect sealing.

Floors reinforced by sealed ribs in CP laminated to the hull taking up the efforts of the mast and the chainplates.
All partitions are laminated to the hull and deck.
Molded polyester fins incorporating the motor shaft line.
Hardware, hardware, bolts in molybdenum stainless steel or anodized light alloy.
Ballast integrated in the hull lines with stabilizing fins (intentional stranding without crutches).
Profiled fin - manual lifting on the electric roof winch (2 lowering and lifting ends) 2 suspended polyester rudders
reinforced on stainless steel wicks.