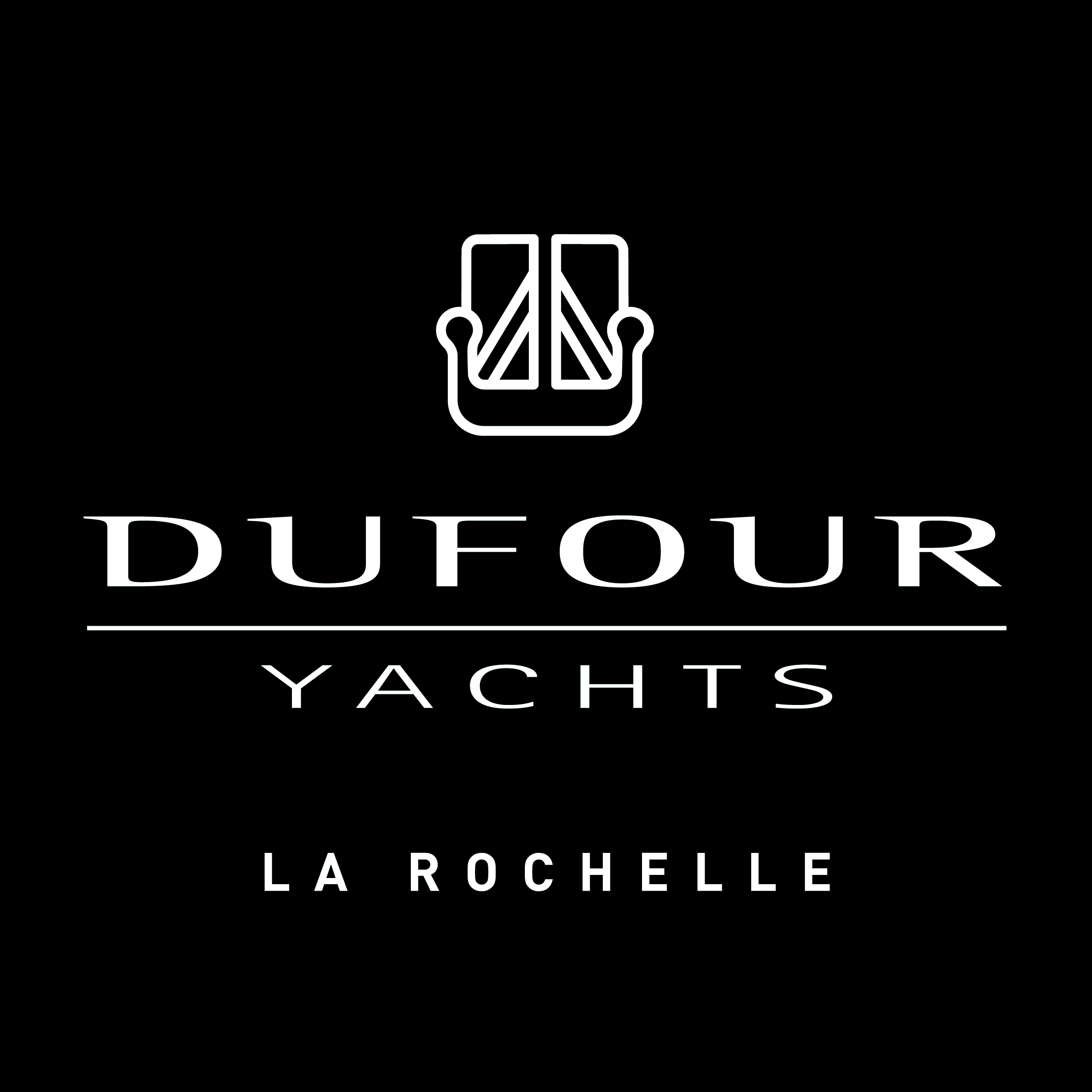 50 Years Of Passion: The Ultimate Pleasure Of Sailing
In 1964 Michel Dufour, an engineer from La Rochelle and passionate about sailing, launched his creation of a naval workshop which had to succeed. The first boat came about thanks to new design techniques and developments in innovative composite materials. At the same time, the rest of the sailing world were maintaining the pioneering spirit of the adventurer, Dufour was pushing for the simple pleasure of sailing.
Based in La Rochelle, Dufour Yachts, are one of only a few french yacht builders. If you like the style of Dufour Yachts, which continue to innovate and shake up the conventions, they offer you an unrivalled pleasure on the sea.
Formerly named "Grand large" and "Performance" the two individual styles merged to become focused on comfort and performance in one design.
The principal characteristics of DUFOUR Sailing Yachts are:
Quality and comfort: Researching in detail, the highest quality woods such as Moabi and wenge
Optimal Lighting: Maximizing natural sunlight for the most comfortable life aboard
Innovative materials: Modern and resilient such as 'Corian' for use in kitchens and bathrooms
Design and Performance: Unique and innovative, the deck lines are slender and balanced, hulls that are elegant and high performing and unanimously recognized as such, the interior arrangements are modern and spacious with particular attention to detail and finishing.
Innovation and Technology: the lines of the hulls have been developed using the latest technologies for the perfect flow of the equipment, centralized lock points for better handling of the Genoa for optimal flow, winches within easy reach of the wheel and the furling drum integrated into the deck.
ARIES AMS MARINE: Registered Agents for DUFOUR YACHTS, Port Chantereyne, 50100, Cherbourg Normandy

The Great Journey Has Begun with Aries AMS Marine

The history of Feeling began in 1912 when the shipyard Kirié, was founded by the family of the same name, taking shape in a small garage, rue de la Forêt in Les Sables d'Olonne.
In the beginning the workshop built small pleasure craft in wood. During the 1950's the production turned towards powerboats. During the 1960's, and passionate about competition, the son of the founder ran in a number of powerboat races, the "Six heures de Paris". At the end of the 60's, the business had grown and moved to the Château d'Olonne, close to Les Sables d'Olonne. It became one of the first boat builders to work with polyester resins and launched the first hobby fishing motorboat "Angel of the sea", and in a similar line but with a sail, the "Fifty".
At the start of the 1980's, Kirié launched a range of sailing boats. Fast, liveabord cruisers named "Feeling". In 1986, the Feeling 13,50m was the winner of the Route du Rhum for that category of boat. The Feeling 10,90m was voted "Boat of the year" in 1987.
The Feeling designers were already proposing a version with either a fixed or lifting keel.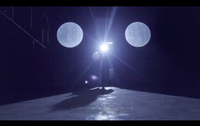 In 2000, Alliaura Marine took over Kirié and continued the dévelopment of this superb range that is Feeling. Moreover, in the same year, the Feeling 32 was voted "Sailing Yacht Of The Year" in a review by the french magazine "Voile Magazine" (Sailing Magazine). Since then, the range has not ceased to evolve and preserves the strength, the performance and the quality of finish, directly through their craftmanship.
Today, they are owned by Privilège Marine. The range of Feeling comprises of 6 versions, from 32 to 55 feet.
Aries AMS Marine, Agent for Feeling in Cherbourg, Normandy.

The Journey begins with ARIES AMS MARINE
When a boat is well built and prepared, delivery is guaranteed, there will be a very satisfied customer. We have the solution and are the support to Your SailingPlan !
As agents for ALUBAT since 1998, ARIES AMS MARINE is your Technical Reference Point in Normandy, the Channel and the North Sea.
Specialists in Integrated lifting keels, we accompany each year, many sailors in their purchase and maintenance of their OVNI.
In choosing ARIES AMS MARINE, its the choice of personalised service and support in the buying of your ALUBAT through the construction of your boat and into the quality of our after sales service.
Our Shipyard and our technical know-how allows us to offer all aspects of repair, modification and Servicing for Aluminium yachts.
ARIES AMS MARINE, Agent for ALUBAT in Cherbourg, Normandy.
DUFOUR 412 GL
Prix :

à partir de

194 616.00 €
Lg. hors tout :
12,70 m
Lg. flottaison :
11,98 m
Largeur :
4,20 m
Tirant d'eau :
2,10 m
Déplacement :
8940 kg
Lest :
2600 kg
Grand voile :
38 m²
Génois :
33 m²
Moteur :
VOLVO 50cv
GV entièrement lattée + génois 108% Dacron sur enrouleur


Fully battened Main sail + 108% Dacron Genoa on furler
Volvo Penta 50cv Saildrive


Volvo Penta 50hp Saildrive
Existe en 4 versions:
-3 cabines / 1 salle d'eau
-3 cabines / 2 salles d'eau
-2 cabines / 1 salle d'eau
-2 cabines / 2 salles d'eau

Available in 4 versions:
-3 cabins / 1 bathroom
-3 cabins / 2 bathrooms
-2 cabins / 1 bathroom
-2 cabins / 2 bathrooms
VERSION CONFORT
-Stores roulants pour panneaux de pont
-Réchaud / four 2 feux
-Prises de ris automatiques revenant au cockpit
-Feux de navigation LED
-Banc de cockpit en Teck naturel
-Douchette de cockpit (froid/chaud)
-Gainage cuir barres à roue
-Echelle de bain inox
-Chargeur de batterie 25A
-Batterie de service supplémentaire
-Chauffe eau 20 L
-Assise siège barreur
-220V + prise de quai + prises dans les cabines et le carré
-Vitrages arrière de roof
-Main courante inox de porte arrière (Hors option porte arrière)
-Second winch de roof
-Mât long
-Guindeau électrique 700 W avec télécommande
-Table de cockpit
-Eclairage LED
-Stores avec moustiquaires integrées
-Cave à vin bois
-Halebas rigide
-Lazy-bag Beige chiné + lazy-jacks
-Double bain de soleil sans coussin
-Support moteur hors-bord
-Rail de GV sur le roof
-Fond de cockpit, dessus porte arrière en bois massif Teck naturel
-Radio lecteur CD compatible MP3
-2 HP étanches dans cockpit pour radio/CD
-Cabriolet descente beige chiné avec main courante
-Coussins de double bain de soleil et coussins de cockpit beige chiné
-6 draps de bain 100 x 150 cm + 6 serviettes siglés Dufour Yachts
-1 kit vaisselle 6 personnes siglée Dufour Yachts

COMFORT VERSION
- Rolling blinds for deck hatches
- 2-burner stove / oven
- Automatic reefing lines returning to the cockpit
-LED navigation lights
- Cockpit bench in natural Teak
- Cockpit shower (cold / hot)
- Leather steering wheel bars
-Stainless steel bathing ladder
- 25A battery charger
- Additional service battery
-20 L water heater
-Helmsmans seating
-220V + shore power + sockets in cabins and saloon
-Rear roof glazing
-Stainless steel handrail for rear door (Excluding rear door option)
-Second roof winch
-Long mast

ADVENTURE VERSION (in addition to COMFORT)
- 700 W electric windlass with remote control
- Cockpit table
-LED lighting
-Stores with integrated mosquito nets
-Wood cellar
Rigid boom vang
-Lazy-bag Heather beige + lazy-jacks
-Double sun lounger without cushion
- Outboard motor support
-Sail rail on the roof
- Cockpit floor, opening transom in natural Teak solid wood
-Radio MP3 compatible CD player
-2 waterproof HP in cockpit for radio / CD
-Sprayhood beige Heather with handrail
-Double sunbathing cushions and heather beige cockpit cushions
-6 bath sheets 100 x 150 cm + 6 towels with Dufour Yachts logo
-1 6-person dinnerware kit with Dufour Yachts logo

PACK ELECTRONIQUE SAILING
-Centrale loch speedo girouette anémomètre + 1 afficheur I70 à tribord
-Pilote automatique Evolution Raymarine - Moteur Lewmar rotatif - afficheur P70
-VHF Ray50 - ASN

PACK ELECTRONIQUE CRUISING
-Centrale loch speedo girouette anémomètre + 1 afficheur I70 à bâbord
-Pilote automatique Evolution Raymarine - Moteur Lewmar rotatif - afficheur P70
-VHF Ray50 - ASN
-GPS AXIOM 7 à tribord
-AIS 650 Emeteur recepteur
-HP VHF de cockpit

UPGRADE PACK ELECTRONIQUE CRUISING
-AXIOM 12 + clavier RMK10 sur table de cockpit en remplacement AXIOM 7 à tribord

PACK ELECTRONIQUE TRANSAT PACK (extension Cruising pack)
En complément des éléments du cruising pack :
-GPS AXIOM 7 + clavier RMK10 tribord et babord
-VHF Ray 60 en remplacement de 50 + second combiné Ray Mic au poste de barre


ELECTRONIC SAILING PACK
-Log speedo wind vane anemometer + 1 I70 starboard display
- Evolution Raymarine automatic pilot - Rotary Lewmar motor - P70 display
-VHF Ray50 - ASN

  ELECTRONIC CRUISING PACK
-Log speedo wind vane anemometer + 1 I70 display to port
- Evolution Raymarine automatic pilot - Rotary Lewmar motor - P70 display
-VHF Ray50 - ASN
- AXIOM 7 GPS to starboard
-AIS 650 transceiver
-HP VHF cockpit

ELECTRONIC CRUISING UPGRADE PACK
-AXIOM 12 + RMK10 keyboard on cockpit table replacing AXIOM 7 to starboard

  PACK ELECTRONIQUE TRANSAT PACK (Cruising pack extension)
In addition to the elements of the cruising pack:
- AXIOM 7 GPS + RMK10 starboard and port keyboard
-VHF Ray 60 to replace 50 + second Ray Mic handset at helm station

Capacité GO: 200 L
Capacité eau douce: 380 L

Fuel tank (diesel) 200L
Fresh water tank 380L
Disponible pour livraison Avril 2020

Evolution du réussi D410 GL, le Dufour 412 Grand Large bénéficie de toutes les fonctionnalité des derniers modèles Grand Large.
Il possède tous les attributs d'un bateau moderne ainsi qu'une touche de fraîcheur esthétique.

EXTÉRIEUR:
1. La nouvelle delphinière polyester faisant également office de davier assure une facilité de manœuvre pour l'installation d'un
Code Zéro ou autre voile de portant.

2. Le nouveau cockpit fermé à l'arrière améliore l'ergonomie et la sécurité en navigation, ainsi que le confort et l'espace de vie au mouillage.
Le tableau arrière se voit équipé d'une plancha à gaz ainsi qu'un évier, héritage de son grand frère le D500 GL.

INTÉRIEUR:
1. Une nouvelle disposition avec une assise de banquette Tribord plus longue et une cuisine en L plus spacieuse.

2. Un nouvel environnement d'éclairage constitué de bandes de LED.


Available for delivery April 2020

Evolution of the successful D410 GL, the Dufour 412 Grand Large benefits from all the functionality of the latest Grand Large models.
It has all the attributes of a modern boat as well as a touch of aesthetic freshness.

OUTSIDE:
1. The new polyester bowsprit also serving as a davit ensures ease of maneuver for the installation of a Zero Code or other
downwind sail.

2. The new closed cockpit at the rear improves ergonomics and safety in navigation, as well as comfort and living space at anchor.
The transom is seen equipped with a gas hotplate as well as a sink, an inheritance of its big brother the D500 GL.

INSIDE:
1. A new layout with a longer starboard bench seat and a more spacious L-shaped kitchen.

2. A new lighting environment made up of LED strips.