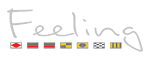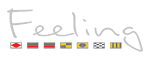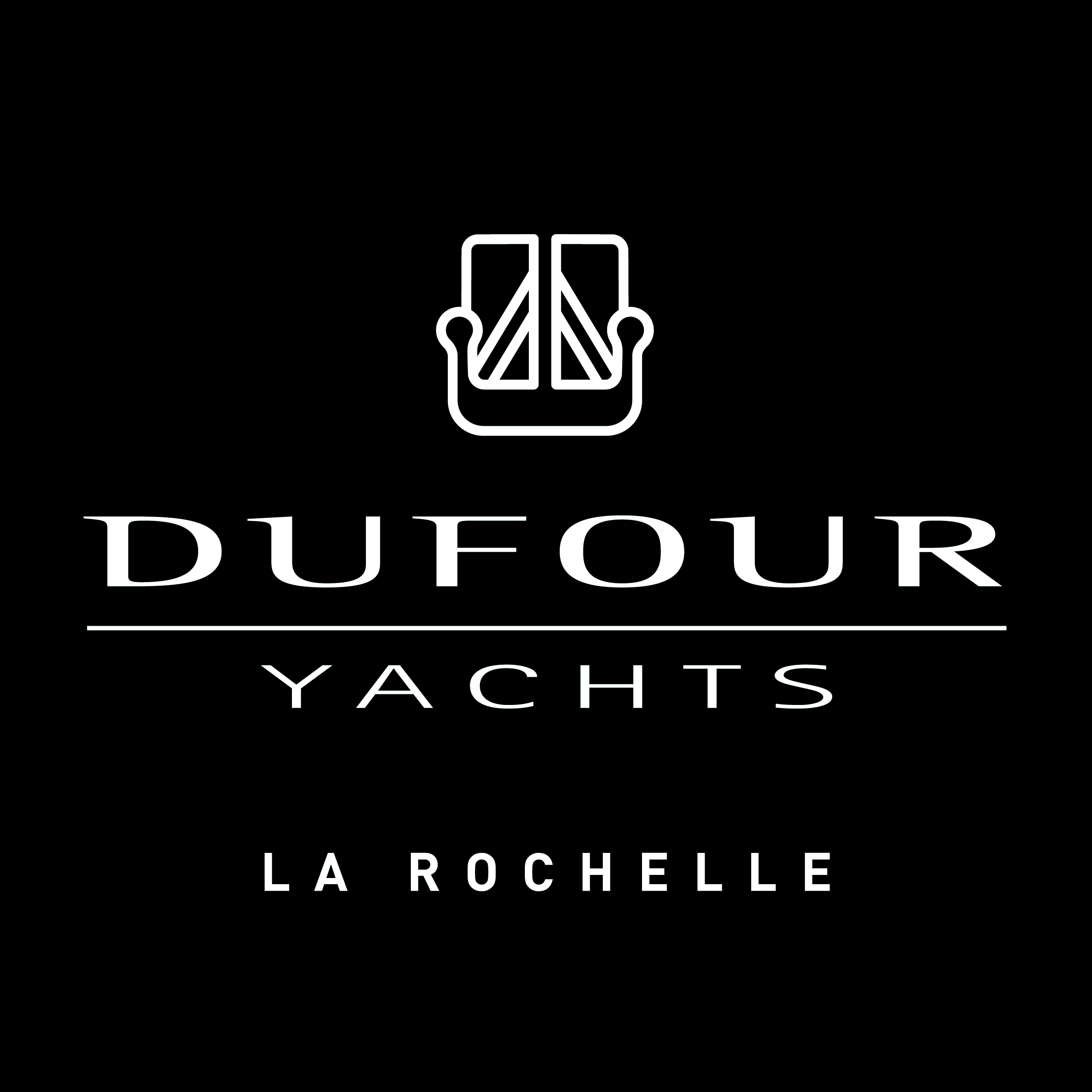 50 Years Of Passion: The Ultimate Pleasure Of Sailing
In 1964 Michel Dufour, an engineer from La Rochelle and passionate about sailing, launched his creation of a naval workshop which had to succeed. The first boat came about thanks to new design techniques and developments in innovative composite materials. At the same time, the rest of the sailing world were maintaining the pioneering spirit of the adventurer, Dufour was pushing for the simple pleasure of sailing.
Based in La Rochelle, Dufour Yachts, are one of only a few french yacht builders. If you like the style of Dufour Yachts, which continue to innovate and shake up the conventions, they offer you an unrivalled pleasure on the sea.
Formerly named "Grand large" and "Performance" the two individual styles merged to become focused on comfort and performance in one design.
The principal characteristics of DUFOUR Sailing Yachts are:
Quality and comfort: Researching in detail, the highest quality woods such as Moabi and wenge
Optimal Lighting: Maximizing natural sunlight for the most comfortable life aboard
Innovative materials: Modern and resilient such as 'Corian' for use in kitchens and bathrooms
Design and Performance: Unique and innovative, the deck lines are slender and balanced, hulls that are elegant and high performing and unanimously recognized as such, the interior arrangements are modern and spacious with particular attention to detail and finishing.
Innovation and Technology: the lines of the hulls have been developed using the latest technologies for the perfect flow of the equipment, centralized lock points for better handling of the Genoa for optimal flow, winches within easy reach of the wheel and the furling drum integrated into the deck.
ARIES AMS MARINE: Registered Agents for DUFOUR YACHTS, Port Chantereyne, 50100, Cherbourg Normandy

The Great Journey Has Begun with Aries AMS Marine

The history of Feeling began in 1912 when the shipyard Kirié, was founded by the family of the same name, taking shape in a small garage, rue de la Forêt in Les Sables d'Olonne.
In the beginning the workshop built small pleasure craft in wood. During the 1950's the production turned towards powerboats. During the 1960's, and passionate about competition, the son of the founder ran in a number of powerboat races, the "Six heures de Paris". At the end of the 60's, the business had grown and moved to the Château d'Olonne, close to Les Sables d'Olonne. It became one of the first boat builders to work with polyester resins and launched the first hobby fishing motorboat "Angel of the sea", and in a similar line but with a sail, the "Fifty".
At the start of the 1980's, Kirié launched a range of sailing boats. Fast, liveabord cruisers named "Feeling". In 1986, the Feeling 13,50m was the winner of the Route du Rhum for that category of boat. The Feeling 10,90m was voted "Boat of the year" in 1987.
The Feeling designers were already proposing a version with either a fixed or lifting keel.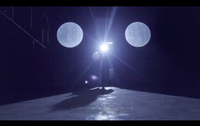 In 2000, Alliaura Marine took over Kirié and continued the dévelopment of this superb range that is Feeling. Moreover, in the same year, the Feeling 32 was voted "Sailing Yacht Of The Year" in a review by the french magazine "Voile Magazine" (Sailing Magazine). Since then, the range has not ceased to evolve and preserves the strength, the performance and the quality of finish, directly through their craftmanship.
Today, they are owned by Privilège Marine. The range of Feeling comprises of 6 versions, from 32 to 55 feet.
Aries AMS Marine, Agent for Feeling in Cherbourg, Normandy.

The Journey begins with ARIES AMS MARINE
When a boat is well built and prepared, delivery is guaranteed, there will be a very satisfied customer. We have the solution and are the support to Your SailingPlan !
As agents for ALUBAT since 1998, ARIES AMS MARINE is your Technical Reference Point in Normandy, the Channel and the North Sea.
Specialists in Integrated lifting keels, we accompany each year, many sailors in their purchase and maintenance of their OVNI.
In choosing ARIES AMS MARINE, its the choice of personalised service and support in the buying of your ALUBAT through the construction of your boat and into the quality of our after sales service.
Our Shipyard and our technical know-how allows us to offer all aspects of repair, modification and Servicing for Aluminium yachts.
ARIES AMS MARINE, Agent for ALUBAT in Cherbourg, Normandy.
DUFOUR 360 GL
Prix :

à partir de

121 176.00 €
Lg. hors tout :
10.30 m
Lg. flottaison :
9.05 m
Largeur :
3.54 m
Tirant d'eau :
1.55 m
Déplacement :
5 674 kg
Lest :
1 550 kg
Grand voile :
34.50 m²
Génois :
25.50 m²
Moteur :
Volvo D1-20: 19 cv
GV entièrement lattée + foc auto-vireur sur enrouleur
En option:Génois Offshore 108% à la place du foc 100% autovireur Dacron

Fully battened GV + self-tacking jib on reel
Optional: Genoa Offshore 108% instead of the 100% self-tacking jib Dacron

Volvo Penta 19 cv Saildrive
En option: 29 cv

Volvo Penta 19 hp Saildrive
Optional: 29 hp
Disponible en deux versions:
-2 cabines/1 salle d'eau
-3 cabines/1 salle d'eau

Essences de boiseries intérieures:
-Bois Moabi / Corian blanc / Plancher Wengé
-Bois Chêne / Corian Grey / Plancher chene (option)
-Bois Teck / Corian Grey / Plancher parquet (option)

Available in two versions:
-2 cabins / 1 bathroom
-3 cabins / 1 bathroom

Interior wood species:
- Moabi Wood / White Corian / Wenge Flooring
- Oak wood / Corian Gray / Chene floor (optional)
-Wood Teak / Corian Gray / Parquet floor (optional)
VERSION CONFORT
-Stores roulants pour panneaux de pont
-Réchaud / four 2 feux
-Prises de ris automatiques revenant au cockpit
-Second winch de roof avec renvois et bloqueurs
-Feux de navigation LED sur balcons
-Banc de cockpit en Teck naturel
-Douchette de cockpit (froid/chaud)
-Gainage cuir barres à roue
-Echelle de bain inox
-Chargeur de batterie 25A
-Batterie de service supplémentaire
-Chauffe eau 20 L
-220V + prise de quai + prises dans les cabines et le carré
-Vitrages avant et arrière de roof
-Pompe automatique de douche

VERSION ADVENTURE (en plus de CONFORT)
-Fond de cockpit, dessus porte arrière en bois massif Teck naturel
-Radio lecteur CD compatible MP3
-2 HP étanches dans cockpit pour radio/CD
-Cabriolet de descente beige chiné avec main courante
-Coussins de cockpit beige chiné
-6 draps de bain 100 x 150 cm + 6 serviettes siglés Dufour Yachts
-1 kit vaisselle 6 personnes siglée Dufour Yachts

COMFORT VERSION
- Rolling blinds for deck hatches
- 2-burner stove / oven
- Automatic reefing lines returning to the cockpit
-Second roof winch with returns and blockers
-LED navigation lights on balconies
- Cockpit seats in natural Teak
- Cockpit shower (cold / hot)
- Leather steering wheel coverings.
-Stainless steel bathing ladder
- 25A battery charger
- Additional service battery
-20 L water heater
-220V + shore socket + sockets in cabins and saloon
-Front and rear roof glazing
-Automatic shower pump

ADVENTURE VERSION (in addition to COMFORT)
- Cockpit floor, opening transom in natural Teak solid wood
-Radio MP3 compatible CD player
-2 waterproof HP in cockpit for radio / CD
- Heather beige sprayhood with handrail
- Heather beige cockpit cushions
-6 bath sheets 100 x 150 cm + 6 towels with Dufour Yachts logo
-1 6-person dinnerware kit with Dufour Yachts logo

PACK ELECTRONIQUE SAILING
-Centrale loch speedo girouette anémomètre + 1 afficheur I70 à tribord
-Pilote automatique Evolution Raymarine - Moteur Lewmar rotatif - afficheur P70

PACK ELECTRONIQUE CRUISING
-Centrale loch speedo girouette anémomètre + 1 afficheur I70 à babord
-Pilote automatique Evolution Raymarine - Moteur Lewmar rotatif - afficheur P70
-GPS AXIOM 7 à tribord
-VHF Ray50

PACK ELECTRONIQUE TRANSAT (extention Cruising pack)
-En complément des éléments du cruising pack :
-AIS 650 Emeteur recepteur
-HP VHF de cockpit

UPGRADE ELECTRONIQUE PACK
-AXIOM 9 + clavier RMK10 sur table de cockpit en remplacement AXIOM 7 à tribord

ELECTRONIC SAILING PACK
-Loch speedo wind vane anemometer + 1 I70 starboard display
- Evolution Raymarine automatic pilot - Rotary Lewmar motor - P70 display

ELECTRONIC CRUISING PACK
-Loch speedo wind vane anemometer + 1 port I70 display
- Evolution Raymarine automatic pilot - Rotary Lewmar motor - P70 display
- AXIOM 7 GPS to starboard
-VHF Ray50

TRANSAT ELECTRONIC PACK (Cruising pack extension)
-In addition to the elements of the cruising pack:
-AIS 650 transceiver
-HP VHF cockpit

ELECTRONIC UPGRADE PACK
-AXIOM 9 + RMK10 keyboard on cockpit table replacing AXIOM 7 on starboard
Capacité GO: 160 L
Capacité eau douce: 200 L

Diesel fuel capacity: 160 L
Fresh water capacity: 200 L
Livraison Juin 2020

Les équipes Dufour Yachts continuent le développement de nouveaux modèles et vous présentent aujourd'hui le dernier né de la gamme,
le Dufour 360 Grand Large.


Coque performante et spacieuse

La coque du Dufour 360 Grand Large a été dessinée pour offrir le meilleur équilibre entre sensation de navigation et espace, tant à l'extérieur
qu'à l'intérieur. L'optimisation du safran, le maître bau reculé et le bouchain prononcé, assurent une grande stabilité quel que soit l'allure.

Nouveau design de roof

Le Dufour 360 Grand Large est le premier modèle de la gamme à bénéficier du nouveau design de roof Grand Large 3.0. Inspiré des standards
de voiliers de catégorie supérieure.

Optimisation du poste de barre

Le poste de barre a été entièrement repensé pour optimiser l'univers barreur. Les nouvelles colonnes et leurs consoles, ainsi que le placement
idéal des winches arrières augmentent l'espace de circulation et facilitent les manœuvres en équipage réduit.

Nouveau cockpit spacieux et fonctionnel

Devenue mythique sur l'ensemble de la gamme, le Dufour 360 Grand Large intègre l'incontournable cuisine extérieure avec plancha et évier
dissimulée sous les assises arrières. On remarque également l'immense plateforme de bain offrant le double de volume par rapport à
son prédécesseur.

Nouveau design intérieur

Le Dufour 360 Grand Large bénéficie de l'ensemble des nouveautés et améliorations des Editions Millésimes 2018 : disponible en
3 essences de bois, Moabi, Chêne et Teck), plancher luxe parquet chêne, nouveaux vaigrages Grey Soft Touch,
nouvelles selleries Millésime 2018, nouvelle table de carré et bien d'autres surprises à découvrir.



The Dufour Yachts teams continue to develop new models and present to you today the latest addition to the range,
 the Dufour 360 Grand Large.

Efficient and spacious hull

The hull of the Dufour 360 Grand Large has been designed to offer the best balance between feeling of navigation and space,
both inside and out. The optimization of the rudder, the stern and the pronounced chine, ensure great stability whatever the pace.

New roof design

The Dufour 360 Grand Large is the first model in the range to benefit from the new Grand Large 3.0 roof design.
Inspired by standards of superior category sailboats.

Optimization of the helm station

The helm station has been completely redesigned to optimize the helmsman universe. The new pedestals and consoles, as well
as the ideal placement of the rear winches increases the circulation space and facilitates maneuvers in reduced crew.

New spacious and functional cockpit

Becoming legendary across the range, the Dufour 360 Grand Large incorporates the essential outdoor kitchen with hotplate and sink
concealed under the rear seats. We also notice the huge swim platform offering double the volume compared to
its predecessor.

New interior design

The Dufour 360 Grand Large benefits from all the new features and improvements of the 2018 Vintage Editions: available in
3 wood species, Moabi, Oak and Teak), luxury oak parquet floor, new Gray Soft Touch linings,
new upholstery from the 2018 edition, new saloon table and many other surprises to discover.